20 November 2023
2023 Impact Awards: celebrating our inaugural winners
Putting the incredible ESG initiatives of our partners on a global stage at the 2023 Business Partners Conference
This year we were delighted to launch our renewed Impact initiative. With this initiative, we hope to better measure, assess, and improve the impact we make on our world – in the areas of environmental sustainability, social justice, and more.
Alongside the launch of our Impact projects, we also announced our inaugural Navitas Impact Awards!
The Navitas Impact Awards are designed to recognise the ESG-related initiatives creating positive change across our sector. We asked our staff and partners from around the world to nominate a partner's incredible initiative in the areas of sustainability, social governance, and innovation in education. Our partners include universities, business partners, not-for-profit partners, suppliers, schools, and more.
In our first year we were delighted to receive an incredible list of nominations, with a diverse and exciting range of initiatives with the goal of creating a better world.
On the final evening of our Business Partner Conference this year, we were delighted to announce three Impact Award recipients. Julia Lambo, Director Corporate Communications and ESG presented the Awards at the BPC Awards Dinner on 1 November.
Navitas Impact Award Winner 2023 – Swansea University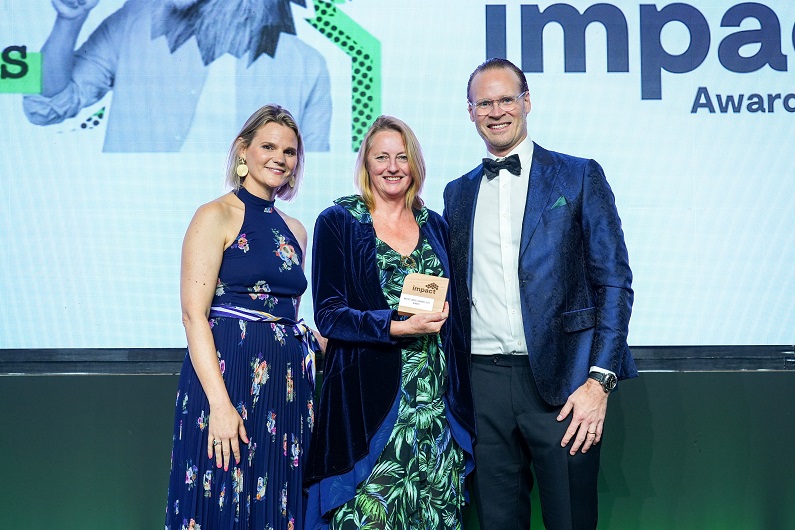 Congratulations to Swansea University, our first ever Winner of the Navitas Impact Awards! Swansea University is an exemplar institution for sustainability and zero carbon research, teaching and operations, embedding the UN Sustainable Development Goals in everything they do. They have invested in renewable energies and have already achieved a 34% reduction in their scope 1 and 2 emissions. The judging panel was highly impressed by the University's innovation and dedication to creating a better environmental impact.
We were delighted to invite Emma Frearson Emmanual from Swansea University to the stage to receive the Award on the University's behalf.
Navitas Impact Award Highly Commended 2023 – KU Children's Services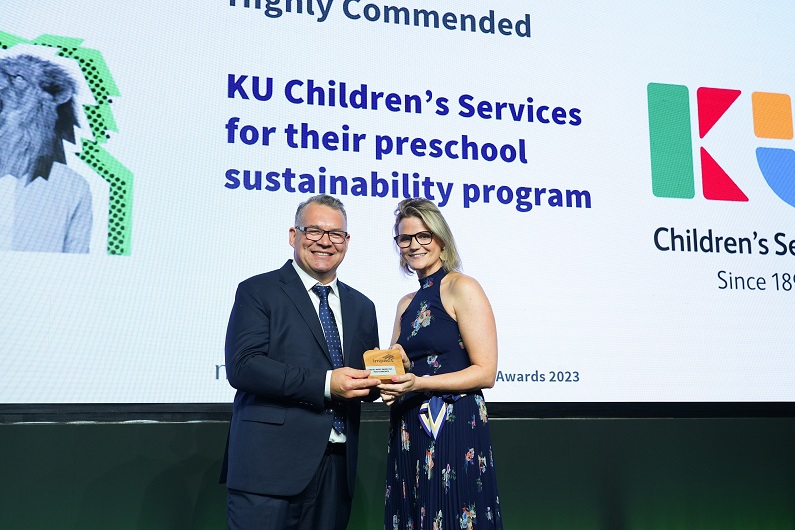 KU Children's Services received their Highly Commended Award for their holistic preschool education program that develops awareness, knowledge, and motivation to live sustainably. As no representative from KU Children's Services was present, Jo Anthonysz, CEO, Careers & Industry, accepted the award on their behalf.
Navitas Impact Award Highly Commended 2023 – PAC Asia, for their work with Sunaayy Foundation
Pushpinder Bhatia, PAC Asia received his Highly Commended Award for his philanthropic work with the Sunaayy Foundation. The Sunaayy Foundation works to provide equal access to basic education to underprivileged children in remote communities in India. As Pushpinder was not present, Arjun Dutta, Regional Director, India and Sri Lanka, accepted the award on his behalf. 
Congratulations to all our winners, highly commended, and finalist nominations. And thank you to all staff and partners who nominated this year in our inaugural Awards.